We are the Solution to Your Dirty Gutters!
Gutter cleaning Service is an important part of maintaining your property. Clogged gutters, and downspouts may cause water to leak over the edges leaving dirty stains and debris on the paint and windows, water damage to floors below, and pouring waterfalls you have to walk through. Or even worse, water pretruding into your home causing water damage to the walls and floors. Gutters that are not cleaned can rust and break. Lastly excess weight caused by trapped rain water and debris can damage the roof and wall attachment.
OVERVIEW OF POTENTIAL DAMAGES
Water damage to your siding, roofline, and windows
Dirty stains and debris on walls
Leaky windows
Damage to floors
Rust Damage
Weakened foundation
Landscaping erosion
Water flowing into walkways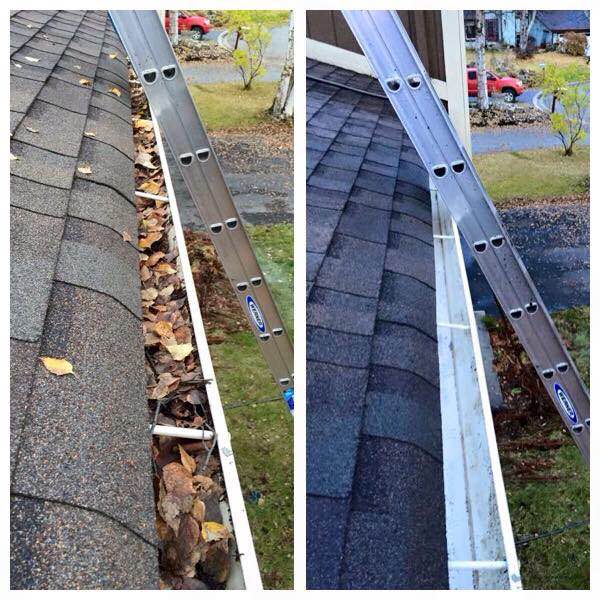 There's also an important health and safety component to consider: Clogged gutters are a prime enviroment for bugs and mold. The quality of your home and the wellbeing of its inhabitants rely on clean and clear gutters.
Pinnacle Pressure Washing makes gutter cleaning easy for our customers. With a quick appointment, your home will be on track for being protected again.
We feature Sacramento's most Comprehensive Gutter Cleaning Services
– 7 point Gutter Cleaning inspection
Complete Gutter Cleaning
Downspout Flush
Rivit Assessment
Hangers/Suspension Check
Sealing/Re-Caulking
System Pitch
Water Flow Test
– 7 Step Gutter Cleaning
Removal of Large Debris from Gutters
Removal of Debris from Valley on the Roof
Shovel, Blow, and Rinse of all Gutters
Clear clogs from your downspout
Deliver seven-point inspection to guarantee function
Final rinse
Test for clogs prior to departure
Call 916 209-0259 or Email today for a Free Estimate